A message From
Our President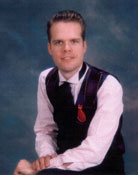 11/8/2016 Vol.IV No.I
The air of change is all around us.First of all, 2016 is started off well for Beatrice, as our company finally launched our long awaited Beatrice Gourmet Popped Corn. This has been something that we as a company have been waiting to do for a while. The divestiture of the small business technology business in June 2015 gave us the
much needed time and resources to devote to the Beatrice Foods Co. business unit, and our team wasted no time in executing the projects for our food products line. Our next product line to be reintroduced in 2017 will be our Tarasov Herbal Dressing & Sauce product, and this will complete our current portfolio of products. After both the popcorn and dressing have been re-launched, we will concentrate on introducing new flavours and products to the mix.
Also, of a personal interest to myself, and I know to many others as well, we should pay close attention to the changes around the planet.
There have been hundreds of thousands of Christians killed all over the world, and in places like Iraq, Syria, Pakistan, Lebanon, and Africa. Egypt's Coptic Christians, one of the oldest Christian communities on the planet, is under daily threat, and receives no protection from the Egyptian government, and has to fend for themselves. The Christian communities in Iraq, Syria and Pakistan are being systematically annihilated, and churches in America and the west are virtually silent on this genocide. Men, women and children are killed for their faith in Jesus, and the sad part is, nothing is being done to put a stop to this. Complacency and ignorance can only last so long, and one day the persecution that we are witnessing in a far off land will start to come home to our lands. Christians in the West do experience a degree of discrimination, but so far not persecution, as is witnessed in Middle East lands that at one time were predominantly Christian, under the Byzantium Empire, which fell to the Turks in 1453, and Christians were slowly reduced to second class citizens under Turk rule, and Islamic influence. This is something of historical importance that those of the Christian faith should pay close attention to, because we are witnessing a demographic change that is being imported into Europe, Australia, and North America, that will see Christians, democratic institutions, and our very way of life disappear, and this all thanks to our feckless Western leaders who have squandered our freedom, liberty, justice, and quality of life. It can only lead to further disaster than what we have already witnessed in the news. It should be of importance that one-hundred and one years ago, 1.5 million Armenian Christians, were systematically exterminated; Assyrian, and Anatolian Greek genocides from 1914-1923 that accounted for hundreds of thousands. A great charity that is helping displaced children, is Help Iraq, which is Sponsored by St. Thomas the Apostle Chaldean Catholic Eparchy of the U.S.A. and Adopt a Refugee Family Program (http://www.helpiraq.org/). While governments of Europe and North America turn a blind eye to the plight of Christian culture in the Middle East, it has taken organizations like Help Iraq to step up and show the world what needs to be done to save the oldest Christian communities from absolute genocide. What is happening to these Christians is nothing but demonic, and is inspired by demonic forces. Leaders who would shun accepting Christian refugees in favour of another religion, and yes, this is happening, are either shortsighted or worse yet, have a demonic spirit guiding them, and not the Holy Spirit. There can be no other reason for what is transpiring. It is up to us as individuals to help. What is happening there can quite assuredly happen in our comfortable Western societies. It is already starting to happen to a small degree, and one only has to ask; who will come to our aid when we will one day need it?
2016, and 2017 in particular will be pivotal for those who cherish a Judeo-Christian land, which is what
Europe, North America and Australia were founded on, and we must choose wisely new leaders to act
accordingly, and to act with wisdom, integrity, honour, and common sense, and with the will of their
tax-paying citizens in mind, and not with the typical emotional based politics that is so prevalent.
Sincerely,
DeWitt P. Hoopes
President, CEO & CTO