Beatrice Interactive Media, Inc. purpose is to maintain our interest in the Ink'd Social (inkdsocial.com) brand.

Beatrice Interactive Media, Inc. maintains the InkdSocial.com social media platform, allowing original content distribution, streaming journalistic media, all on a secure and reliable platform. Our slogan is "The Best Place to be".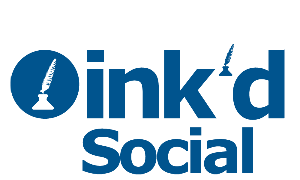 Originally Dedicated to a politically conservative audience, www.RightSocial.net is a social network platform that is here to help combat the oligarchy social media conglomerates that have dominance, and give conservatives a voice that they will not have to worry about being silenced, or shadow banned.  We do allow all to join who want to participate in a discourse, reminiscent of the ancient Athenian democracy, or Roman Republic, where the forums were used to discuss politics, philosophy, and other ideas.
What We Do
Social media platform
Produce original journalistic content, which includes films
Allow an outlet for journalists to showcase their research on our social media platform
Our Customers
Social media enthusiasts
Businesses, and charities for our business directory listings
Journalists
Politicians
Advertisers