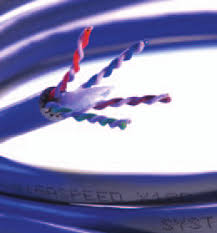 SYSTIMAX sets the standard
Built on the science of innovation, our flagship line of copper and fiber structured cabling solutions has been meeting and beating industry standards—oftentimes before they're even written.
From design and deployment to management and moves, adds and changes; SYSTIMAX® delivers the performance, flexibility and reliability that no other solutions can match.
In addition, we also offer our SYSTIMAX Application Assurance—which includes design capabilities and performance guarantees to support your migration to higher-speed applications.
Discover SYSTIMAX® and prepare to remain ahead of industry standards now—and well into the future.
SYSTIMAX PDS (Premises Distribution System) was a product line created by AT&T in 1983, and was part of the AT&T Network Systems division of AT&T Technologies, Inc.  To read about the interesting history of SYSTIMAX®, its heritage, and of how this truly American quality cabling line of products sets the standard that all others follow.  Since 2004, SYSTIMAX® has been part of COMMSCOPE®. Click the AT&T logo to learn more.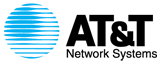 Why Beatrice ProService?
The world's networks count on COMMSCOPE® solutions.  Many customers request COMMSCOPE® solutions by name, and many projects specify COMMSCOPE® equipment. That is why Beatrice has shifted our COMMSCOPE® business from just installations, to consulting, remodeling, and enhancing existing customer network infrastructure. Beatrice is very familiar with the broad range of products that COMMSCOPE® offers, and we have installed numerous networks since 2001. We have experience in ensuring that your network has the proper distribution cabling, patch cords, switches, and core components.
We offer a free overview of your network, and will give professional written advice on how we can help ensure that your business network is configured for peak performance, all utilizing COMMSCOPE® and SYSTIMAX® Solutions. We are proud to offer the cutting-edge SYSTIMAX® 360 which offers the highest in performance for your data transmissions, and is rated for 10 Gigabit speeds, but is fully backward compatible. No other copper cabling product will offer the performance that SYSTIMAX® 360 will.