Through innovation, research, and development, Beatrice has created some unique products that have evolved into highly respected and trusted brands that consumers rely upon, for their quality and high attention to detail, in both appearance and flavour.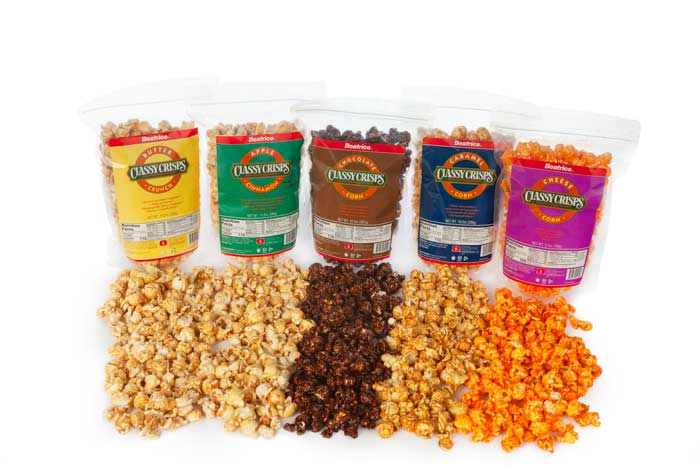 Description
100% Natural and delicious, Beatrice Snacks uses only quality ingredients in each batch of our gourmet popped corn. Classy Crisps Gourmet Popped Corn comes in four distinct flavours. Caramel corn, with a rich buttery flavour, chocolate corn, Apple Fresh! apple cinnamon corn, and cheese corn. When you try Classy Crisps Gourmet Popped Corn, you can't resist the full flavour.  Also, try our new Butter Crunch flavour, which is simply outstanding, and has received rave reviews from our customers.
History
Since 1992, Napasada has been producing quality popped corn snacks. Originally, known as Dewey's Gourmet Popped corn, the brand went through a name change in 2000 to reflect a more unique name. In 2007, Napasada became a product of Beatrice Snack Products, and now goes by the name of Classy Crisps Gourmet Popped Corn.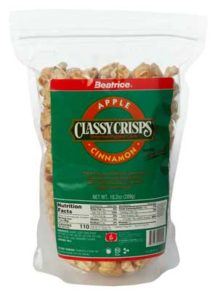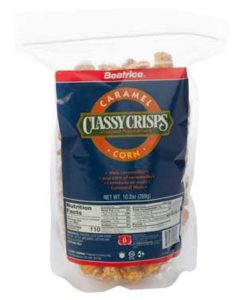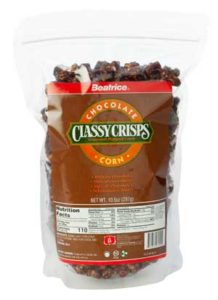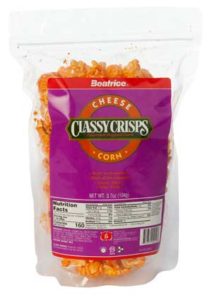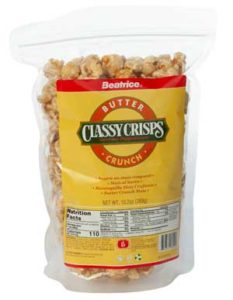 Beatrice Point of Sale Literature