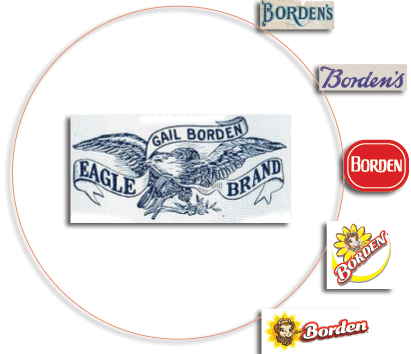 A website created as a memorial to the people,
history, innovation and dedication of what was known as
Borden Company, and later Borden, Inc., prior to April 1994.
"If It's Borden, It's Got to Be Good"™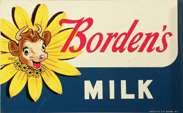 Classic Borden Recipes
Delicious and nutritious mealtime recipes from Borden, and Elsie the Cow!

Books About Borden
Explore more on the history of Gail Borden, and how he revolutionized the dairy business.

Borden Archives Information

About Us

Borden Logos

Historical Newsletters

Historical Financial Documents

Historical Advertisements

Historical Audio/Video

Historical Stationery & Graphics

Historical Products

Historical Packaging


What's New

November 9, 2015: The Porticus Centre Acquires Collection of Historical Beatrice Annual Reports

June 15, 2015: The Porticus Centre Launches New Beatrice Archives Site

June 1, 2015: Beatrice Technologies to Divest bci360i and zyclopz
Contact Beatrice Careers About Us Site Map Disclaimer Legal Policy Privacy Policy
Copyright ©MDCCCXCIV-MMXVIII Beatrice Companies, Inc., All rights reserved. Beatrice, Stripe logo, Shield logo and a Reputation thru all the Nation are registered trademarks.